Marysville & District Kindergarten Association
After the devastating bushfires of 2009 a new community focused Centre was being built to host the Marysville Primary School, Marysville Kindergarten and the Maternal & Child Health all under the one roof, providing a 'hub' of services for the community. We took advantage of this new beginning and opened our Long Day Care Room adjacent to our Kinder room. We have developed into a fully functional Pre-School offering many early childhood services to our community. At our centre we offer: Long daycare, 3 year old Kinder, 4 year old kinder and  before and after school care.
We recognise that quality early childhood education programs improve children's learning, health and behaviour with positive impacts extending into adult life. We believe in providing a positive educational experience through a play based curriculum, guided by the National Quality Standard and the Early Years Learning Framework. 
All of our staff are trained to a high standard, and as you can see have a genuine love for children and positive learning outcomes.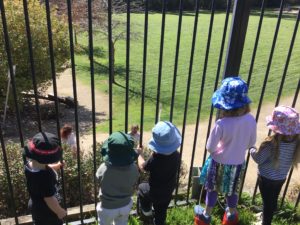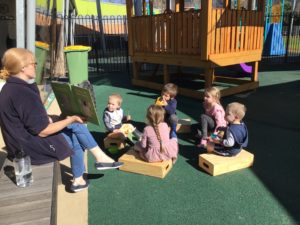 Committee and Fundraising 
Marysville Pre-School is run by a team of volunteers that forms the Preschool Committee. Parents of children attending the centre are welcome (and encouraged to) join the committee, as well as members of the community. Without the role of the committee we could not run such an innovative centre in our small rural community.
Being a not for profit centre, we rely heavily on fundraising to operate.
Throughout the year the Pre School Committee run a range of different fundraisers. As apart of our centre family you may be asked to sell raffle tickets, buy fundraising products or help out at a stall. Your efforts big or small are appreciated and help keep our centre running. If you have any fun ideas for fundraising please let us know.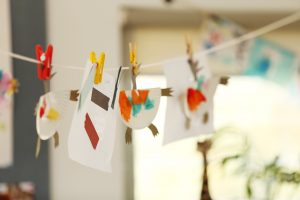 Flexischools and Facebook

Flexischools is a great way to keep informed with news and changes at the Centre. The App is for the whole centre, as well as 3 and 4 year old kinder updates. All you have to do it download the App on your phone and join Marysville Preschool. Passwords are available from the office upon request.
At our centre we also have a private Facebook group that our parents are apart of so that they can receive daily updates of the children's day. This is an optional group to join, the educators post photos and a summary of the day each day so you all can see what we have been learning.