Our Philosophy
At Marysville Preschool we believe that every child is unique and learns differently, and we are here to cater for each individual child who attends. We understand that children have different religions, cultural beliefs, socio-economic backgrounds, and abilities which we strive to recognise in a non judgemental manner and be respectful to each family.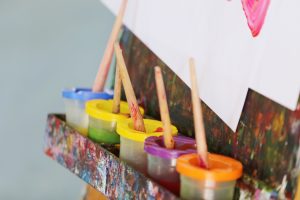 We also aim to do this by remaining confidential to personal circumstances. Our goal is to provide a inspiring, nurturing and peaceful learning environment where the children, families and educators feel safe and comfortable. We live in a beautiful place and we strive to foster relationships with the wider community and nature. Our community is tight knit and we want our future adults to maintain these special relationships for generations to come.
That is what makes our community special. By modelling this in ourselves as educators, we are guiding the children to respect our environment and connect with community groups around us. We want all the children to love coming to our centre. Our programming is based on the child's interests with many spontaneous activities emerging from the new discoveries each child makes.
We strive to be a centre of excellence of Early Childhood Education, a place we are proud of to guide the children through an important part of their lives, the early years.